Ibtihaj Muhammad
is one of the best fencers in the world—and an observant Muslim woman. In the summer of 2016, she represented the U.S. at the Olympic Games in Rio de Janeiro. And when she competed for her country, representing all of us, she was the first American Olympian to do so while wearing the hijab. 
Ibtihaj embraced what made her stand out, and she's an Olympian because of it.That's not just the story of Ibtihaj Muhammad. That's the story of America.
Words by Keith Ellison.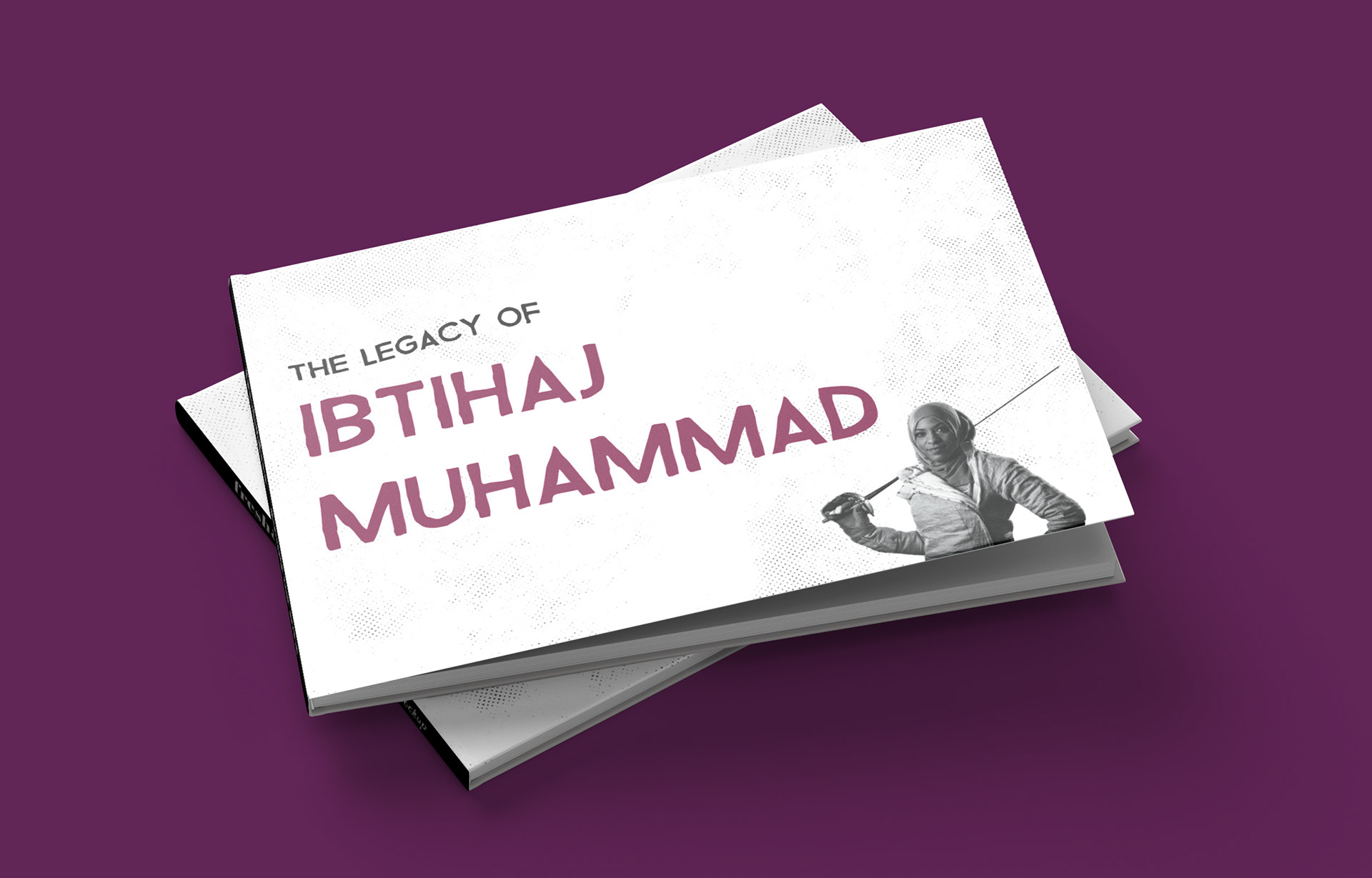 The book was designed to illustrate Ibtihaj's journey to becoming an Olympian as well as shed light on her advocacy. In our tumultuous sociopolitical climate, there are misconceptions and ill-educated opinions about the Muslim community. This book aims to dispel those myths and shine a positive light amongst the negativity.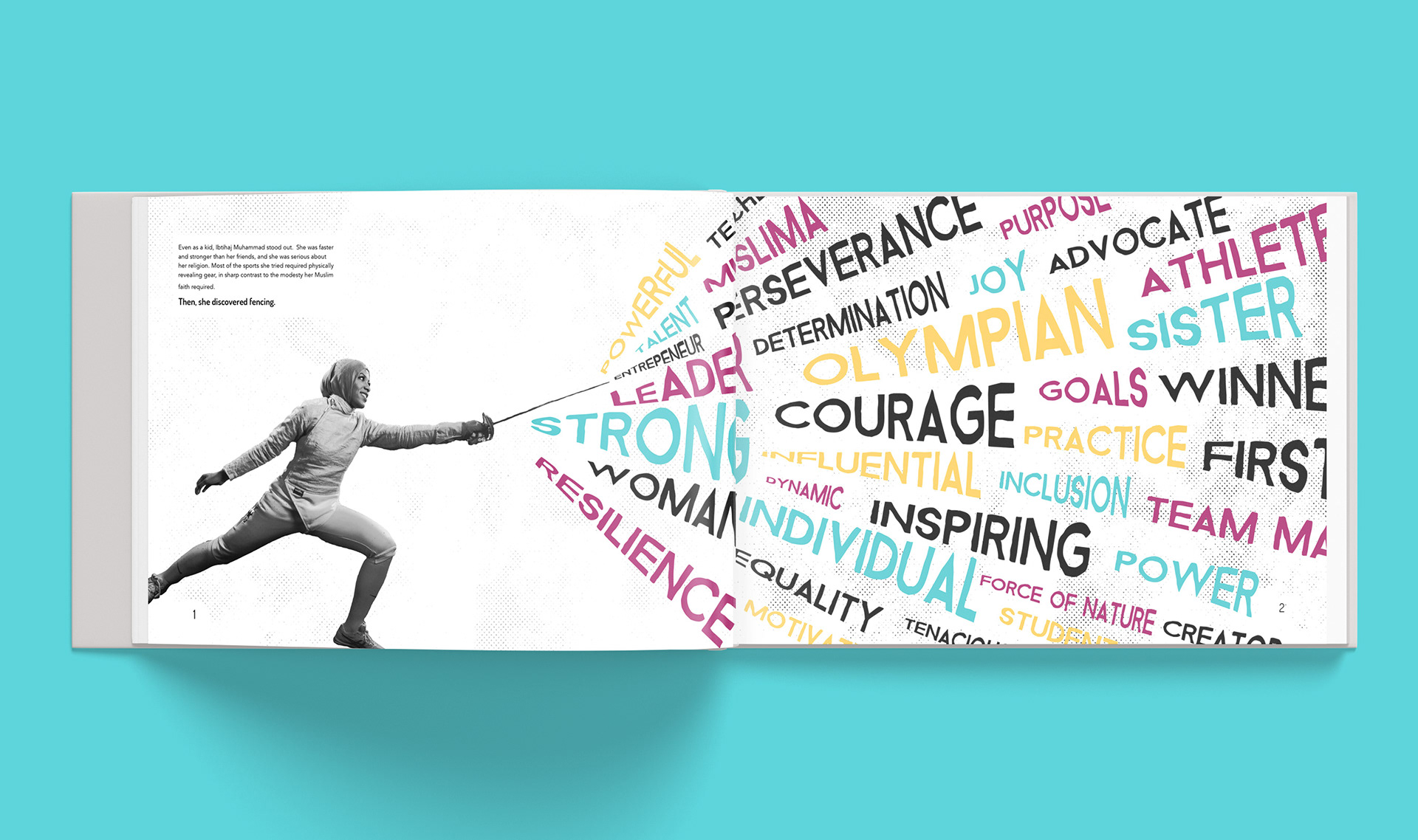 Expressive typography was used to convey Ibtihaj's strength, power, and multifaceted identity. The book was designed landscape style to evoke an immersive, storytelling tone.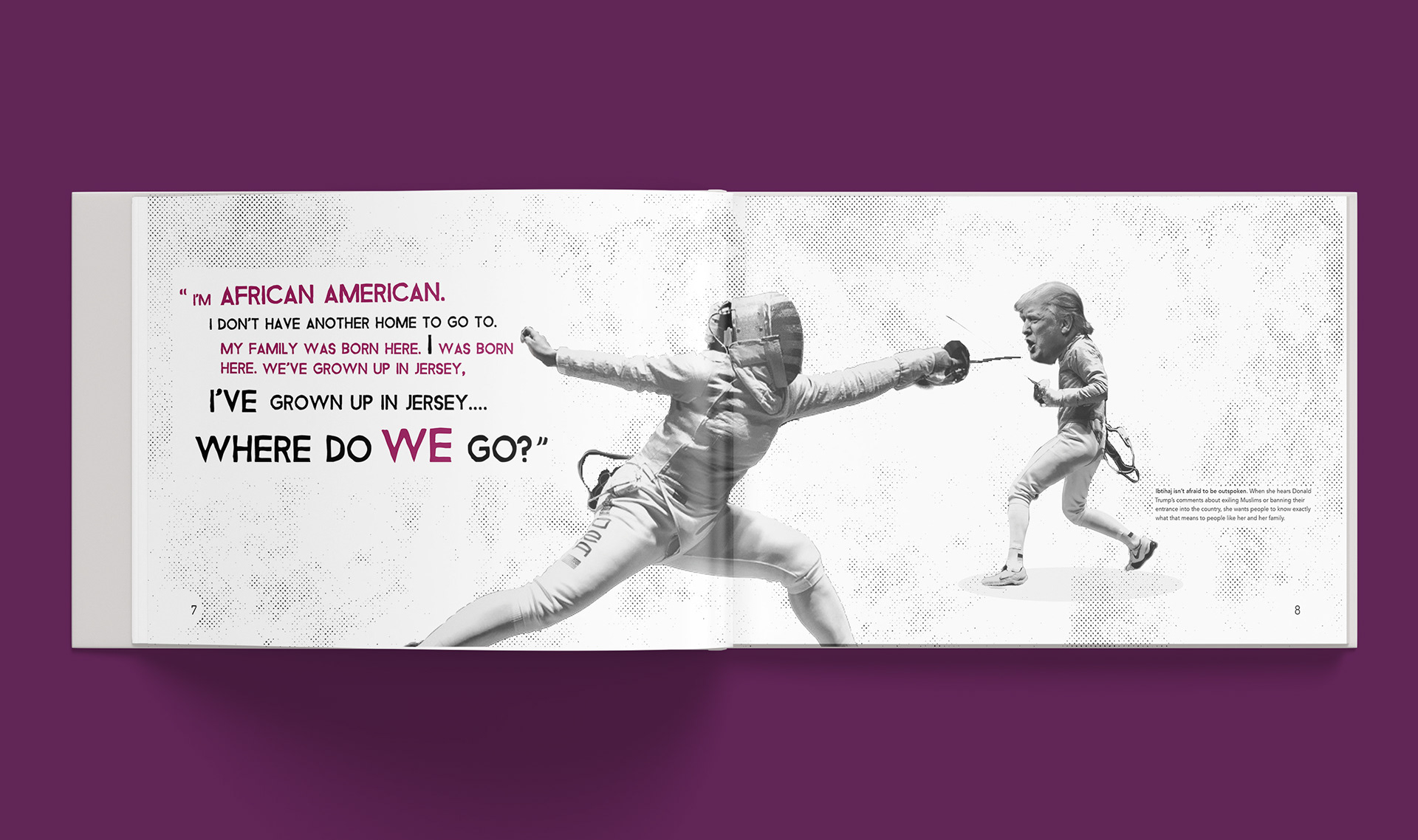 In light of President Donald Trump's remarks about the Muslim community, Ibtihaj's comments show another side to the people he refers to. Throughout the book, quotes from Ibtihaj were used as a pacing mechanism to allow moments of rest between the content being presented.


One immersive feature of the book is a centerfold design that expands to illustrate Ibtihaj's journey at the 2016 Rio Olympic Games. 
Watch the walkthrough down below!